A few pictures with my new Mavica CD-1000 Camera
Here are a few pictures taken with my new camera. These were originally shot at 1600 x 1200 resolution and then shrunk to 640 x 480 for the web. Click on the thumbnail to see the larger version.


Woodpecker at our feeder.
2001:03:08 13:40:57, 1/400Sec, F4.0
ItBitKit
2001:03:08 14:48:43, 1/90Sec, F2.8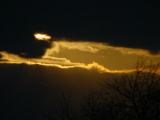 Gap in clouds at sunset
2001:03:08 17:48:13, 1/248Sec, F4.8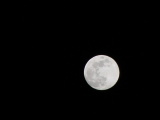 Full Moon
2001:03:08 19:43:03, 1/255Sec, F4.0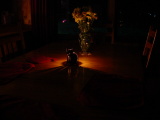 Table & flowers by candlelight
2001:03:10 19:04:22, 4.00Sec, F2.8
Rose (with flash)
2001:03:13 17:36:34, 1/85Sec, F6.8
Return to Tom Hise's home page